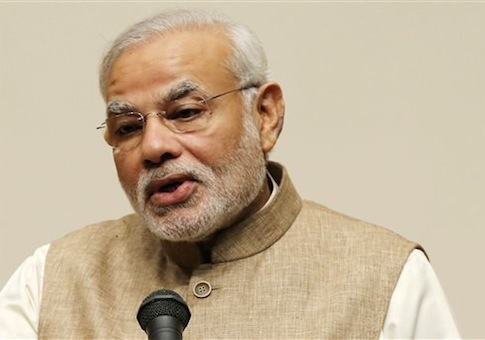 The Obama administration was grilled on Monday for inviting Indian Prime Minister Narendra Modi to a state dinner while he is fasting as part of a Hindu religious observance, a move that has been criticized by some as insensitive.
Obama will host Modi Monday evening at the White House "for a private dinner" that will also be attended by Vice President Joe Biden, the White House announced Monday morning. The event is closed to the press.
However, the administration appears to have forgotten that Modi is in the middle of carrying out a religious fast in observance of the Hindu navratri, in which the faithful abstain from food, according to reports.
~~~~~~~~~~~~~~~~~~~~~
Another example of Obama's intelligence.
David DeGerolamo