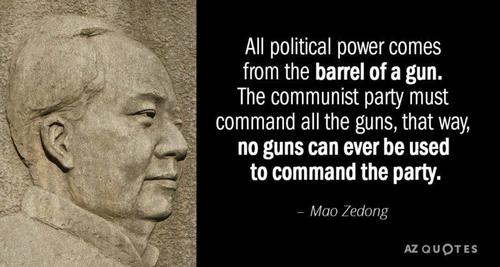 We also cannot ignore the fact that leftists have an insatiable appetite for collectivism, usually in the name of the "greater good". Collectivism is basically totalitarianism disguised as humanitarianism. They know what's best for you, and they are going to make sure you follow THEIR plan for your life.
…
In my view, the gun control lobby in America is in the midst of a considerable decline, and maybe it is even about to die. The political left has long operated on the mantra that "the squeaky wheel gets the oil". In other words, they think if they whine long enough and loud enough about an issue someone will come along and give them what they want just to shut them up, even if what they want is illogical or morally bankrupt.
This strategy has worked out for them for many decades so it's not surprising that they keep using it, but times are changing. Now, the squeaky wheel gets no oil, at least not from gun owners. The squeaky wheel gets nothing.