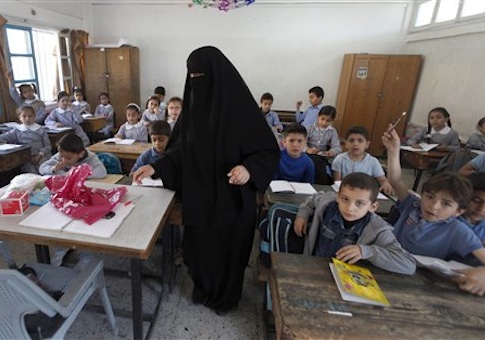 United Nations officials handed Hamas missiles found last week in a U.N.-run school in Gaza to the Palestinian government, according to a Western diplomat familiar with the case who spoke to the Washington Free Beacon.
At least 20 rockets were discovered last week in a Gaza school run by the U.N. Relief and Works Agency (UNRWA), which operates several schools in Gaza and elsewhere.
Israeli officials claimed on Sunday that the weapons were given back to Hamas, but Western sources familiar with the case say that they were turned over to "local authorities" working under the Palestinian unity government.