The U.S. government is working hard to destabilize the nation.
No, this is not another conspiracy theory.
Although it is certainly not far-fetched to suggest that the government might be engaged in nefarious activities that run counter to the best interests of the American people, doing so will likely brand me a domestic terrorist under the FBI's new classification system.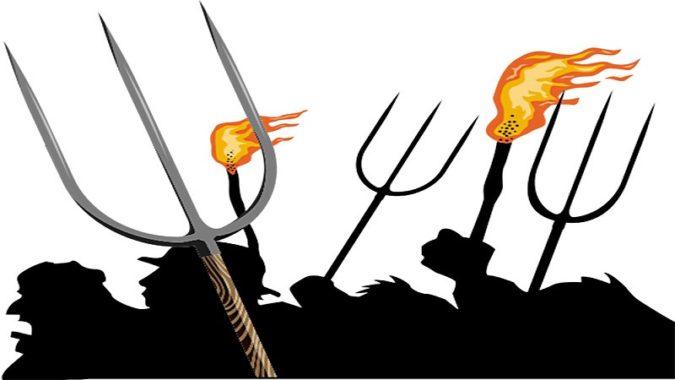 Observe for yourself what is happening right before our eyes.
Domestic terrorism fueled by government entrapment schemes. Civil unrest stoked to dangerous levels by polarizing political rhetoric. A growing intolerance for dissent that challenges the government's power grabs. Police brutality tacitly encouraged by the executive branch, conveniently overlooked by the legislatures, and granted qualified immunity by the courts. A weakening economy exacerbated by government schemes that favor none but a select few. An overt embrace of domestic surveillance tactics if Congress goes along with the Trump Administration's request to permanently re-authorize the NSA's de-activated call records program. Heightened foreign tensions and blowback due to the military industrial complex's profit-driven quest to police and occupy the globe.
You want to change things? Start by rejecting the political labels and the polarizing rhetoric and the "us vs. them" tactics that reduce the mass power of the populace to puny, powerless factions.
Find common ground with your fellow citizens and push back against the government's brutality, inhumanity, greed, corruption and power grabs.
Be dangerous in the best way possible: by thinking for yourself, by refusing to be silenced, by choosing sensible solutions over political expediency and bureaucracy.
When all is said and done, the solution to what ails this country is really not that complicated: decency, compassion, common sense, generosity balanced by fiscal responsibility, fairness, a commitment to freedom principles, and a firm rejection of the craven, partisan politics of the Beltway elites who have laid the groundwork for the government's authoritarian coup d'etat.
Let the revolution begin.