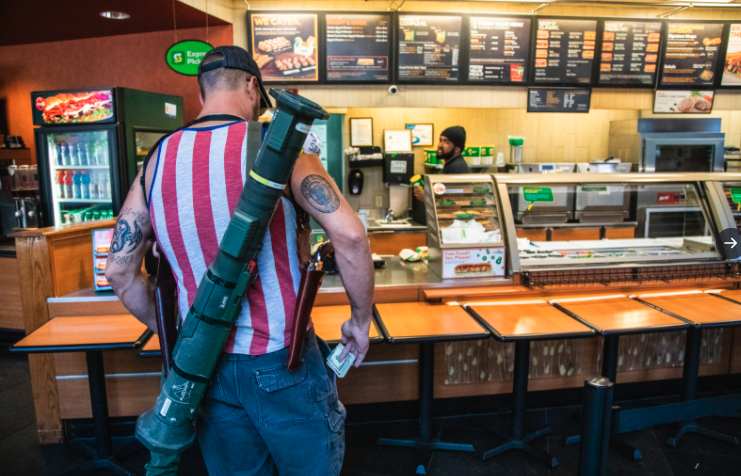 Armed protesters on Saturday lugged around an "inert" AT4 rocket launcher, an M2 Browning .50 caliber machine gun, and an assortment of different weapons on the first full day of North Carolina's Phase 1 in downtown Raleigh Saturday afternoon. 
The protesters, which looked like a group of mercenaries from the movie The Expendables, were spotted marching on the streets and eating in a Subway restaurant, according to The News & Observer's Travis Long, who snapped several pictures of the group. 
Long tweeted: "A group of about 11 mostly-armed demonstrators protesting the stay at home order marched around downtown Raleigh and ordered sandwiches at a Subway." 
~~~~~~~~~~~~~~~~~~~~~~~~~~~~~
I believe that the government, media and the other side in the impending civil war have no clue what is coming.
David DeGerolamo