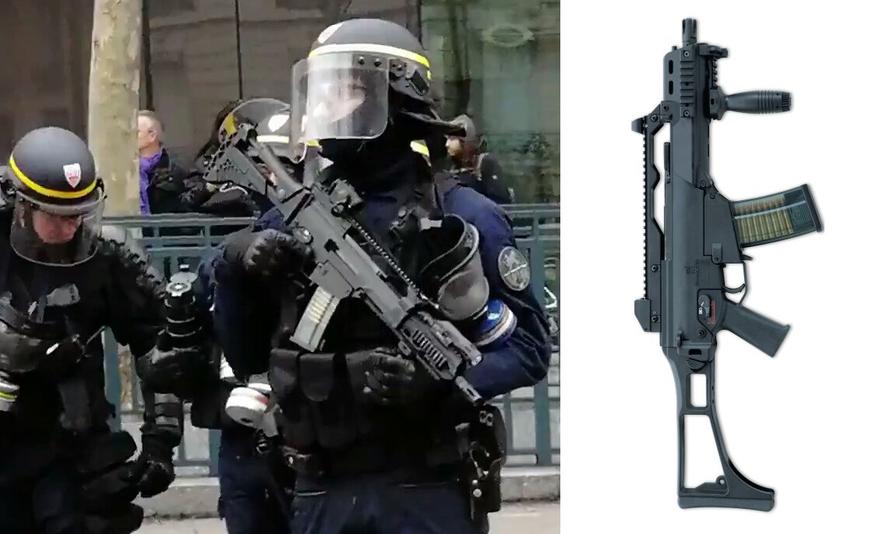 If you do not think this can happen here, you are wrong. This is the reason that our forefathers insisted on the 2nd Amendment. If the FBI can organize a coup against the duly elected President, the Deep State is capable of anything.
David DeGerolamo
~~~~~~~~~~~~~~~~~~~~~~~~~
French Riot Police Deploy Semi-Automatic Weapons Against Yellow Vests As Macron Loses Grip On Country
French riot police were pictured brandishing Heckler & Koch G36 semi-automatic rifles with 30-round magazines near the Arc de Triomphe in Paris on Saturday afternoon, reports the Daily Mail.