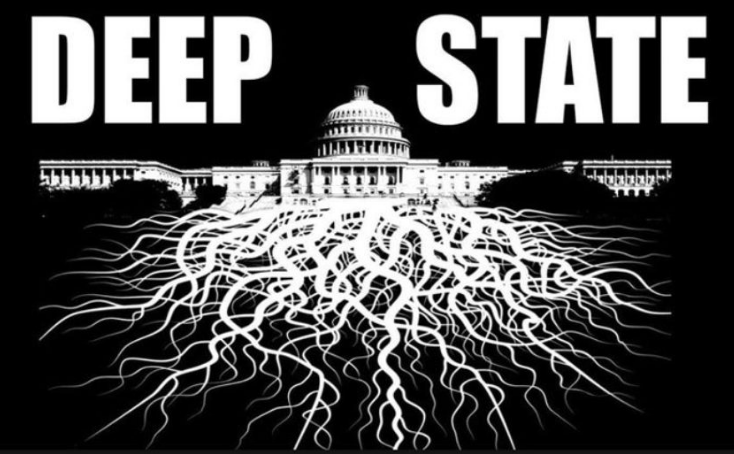 Authored by John Whitehead via The Rutherford Institute,
"Pity the nation oh pity the people
who allow their rights to erode
and their freedoms to be washed away…"

– Lawrence Ferlinghetti, poet
And so it continues.
This impeachment fiasco is merely the latest in a never-ending series of distractions, distortions, and political theater aimed at diverting the public's attention from the sinister advances of the American Police State.
Don't allow yourselves to be distracted, diverted or mesmerized by the cheap theater tricks.
This impeachment spectacle is Shakespearean in its scope: full of sound and fury, signifying nothing.
Nothing is the key word here.
Despite the wall-to-wall media coverage, nothing will change.
Mark my words: the government will remain as corrupt and self-serving as ever, dominated by two political factions that pretend to be at odds with each other all the while moving in lockstep to maintain the status quo.
So President Trump's legal team can grandstand all they want about the impeachment trial being "an affront to the Constitution" and "a dangerous perversion of the Constitution," but that's just smoke and mirrors.
You know what is really "an affront to the Constitution"? The U.S. government.
We've been losing our freedoms so incrementally for so long—sold to us in the name of national security and global peace, maintained by way of martial law disguised as law and order, and enforced by a standing army of militarized police and a political elite determined to maintain their powers at all costs—that it's hard to pinpoint exactly when it all started going downhill, but we're certainly on that downward trajectory now, and things are moving fast.
The republic has fallen.
The Deep State's plot to take over America has succeeded.