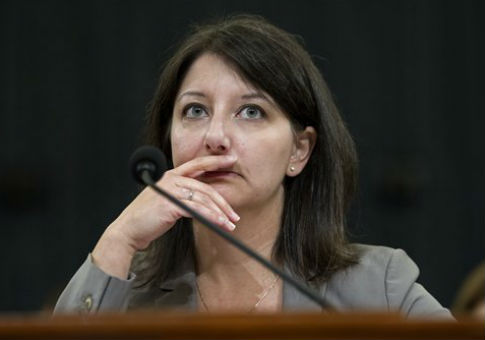 Dr. Mandy Cohen, chief of staff of the Centers for Medicare and Medicaid Services
An official with the Centers for Medicare and Medicaid Services told lawmakers last week that eight of the 11 remaining Obamacare co-ops have been selected for "corrective action plans" and "enhanced oversight."
Twenty-three co-ops were created under the president's health care overhaul, and so far more than half have collapsed and are no longer selling plans in the marketplace. The 12 co-ops that went out of business operated in Arizona, Michigan, Utah, Kentucky, New York, Nevada, Louisiana, Oregon, Colorado, Tennessee, South Carolina and a co-op serving Iowa and Nebraska.
The agency's chief operating officer, Dr. Mandy Cohen, told the House Oversight and Government Reform committee that the 11 co-ops that remain are "being monitored closely," and that eight have a corrective action plan in place and are under enhanced oversight.
Cohen explained that a co-op is put on a corrective action plan when the agency identifies issues with its finances, operations, compliance, or management processes.
Rep. Buddy Carter (R., Ga.) asked Cohen about a Department of Health and Human Services inspector general report that found that all but one of the co-ops lost money in 2014.