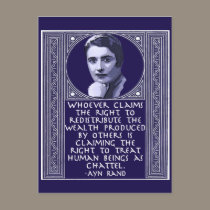 The New York Branch of the Federal Reserve Bank issued a report on July 15th concerning the results of their survey of New Your manufacturers. The report "indicates that conditions for New York manufacturers deteriorated for a second consecutive month". The report is shown below and confirms that the "recovery" from QE 1, QE 2 and the various stimulus initiatives have failed. Not only have these programs failed, they have devalued the US dollar by 15% in the past twelve months. Since gold is up 33% in the past twelve months, an argument could be made that the dollar has been devalued this same amount. Add the decrease in the price of housing in the past twelve months and people who have worked to achieve the American Dream have seen their efforts flushed down the toilet of redistribution.
Remember the bumper sticker that states "If you can read this, thank a teacher". Here is one to consider:
IF YOU LIKE WORKING FOR REDISTRIBUTION,




THANK A POLITICIAN AND THE FEDERAL RESERVE
 Although the media is ignoring this report, the New York Stock Exchange is not.
David DeGerolamo
The July Empire State Manufacturing Survey indicates that conditions for New York manufacturers deteriorated for a second consecutive month. The general business conditions index remained below zero, at -3.8. The new orders index also remained negative, while the shipments index increased to a level slightly above zero. The indexes for both prices paid and prices received were positive but lower than last month, suggesting that price increases slowed. The index for number of employees fell to a level near zero, indicating that employment levels held steady, while the average workweek index dropped well into negative territory. Future indexes bounced up after declining steeply in June—a sign that conditions were generally expected to improve over the next six months—but the level of optimism was well below the levels observed earlier this year.
In a series of supplementary questions, manufacturers were asked about changes in sales, employment, and capital spending from 2010 to 2011. Similar questions had been asked in the June and July surveys of 2010. In the current survey, the median respondent anticipated a 6 percent increase in sales and a 3 percent expansion in employment. Capital spending plans, however, were mixed. Considerably more respondents reported increases than decreases in capital spending for 2011, but the median estimated level of spending was down moderately from 2010. On balance, manufacturers indicated that they would be spending more this year than last on equipment (both computer and other), but less on structures. This pattern is similar to the one observed in last June's survey.