AMAZON MARKETPLACE USED TO SPREAD MESSAGE OF ANWAR AL-AWLAKI
BY: Adam Kredo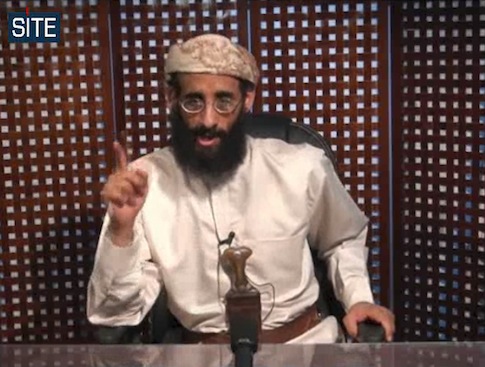 Online retail giant Amazon.com is profiting from the sale of speeches and writings by one of the world's most notorious terrorists despite objections from those who argue the website is facilitating the dissemination of jihadist propaganda.
The works of terrorist mastermind Anwar al-Awlaki are easily purchased in print, CD, and on Kindle e-readers via Amazon's site.
Al-Awlaki's materials are not being sold by Amazon directly but via third parties in the Amazon Marketplace, which acts as a clearinghouse for books, videos, and CDs. Amazon acts as an intermediary and facilitates the sale, taking a portion of the proceeds in the process.
Amazon has failed to remove the writings following multiple appeals from United States terrorism experts who argue that the international online store is aiding the spread of terrorism.