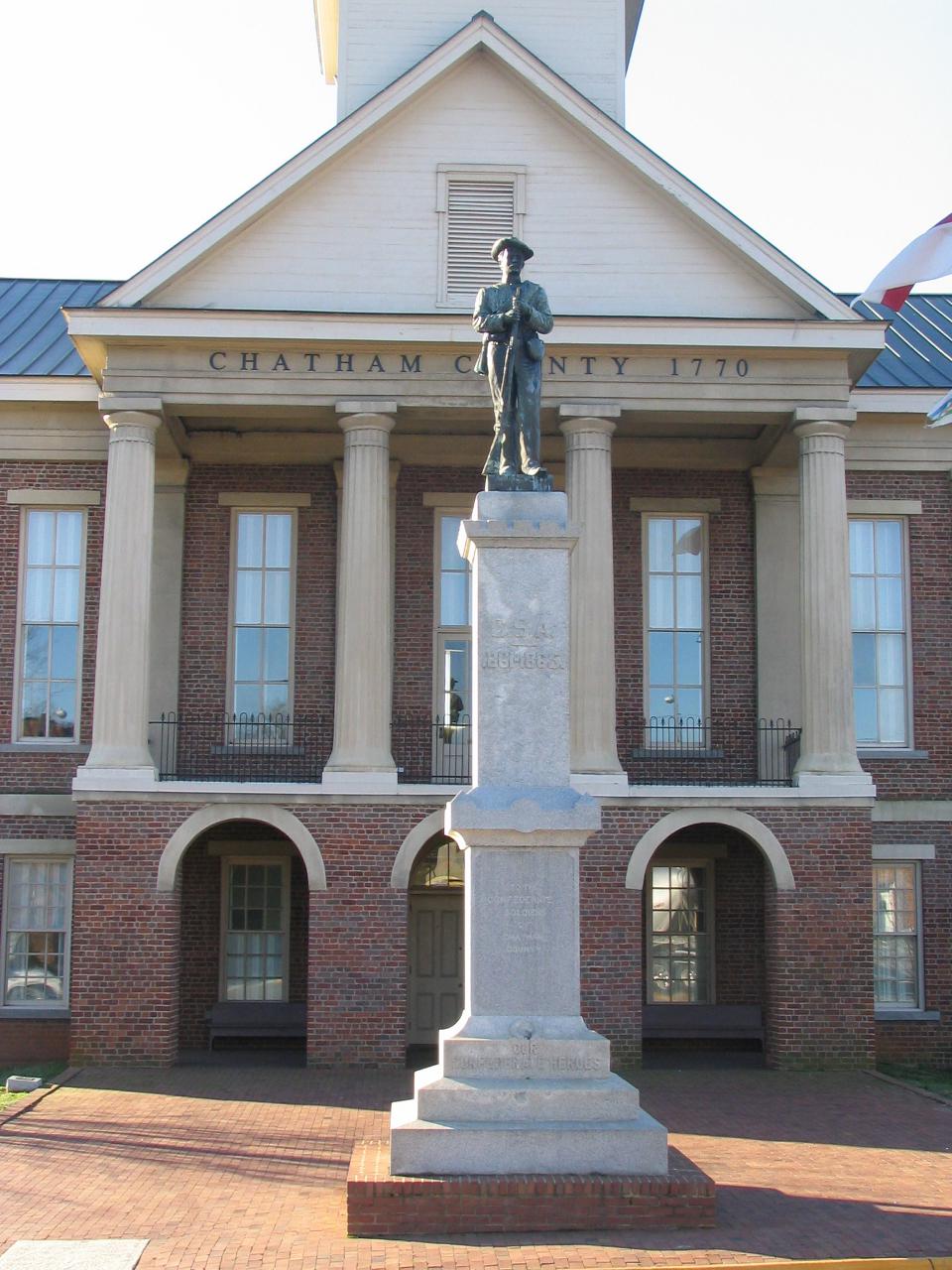 PITTSBORO, N.C. — Who owns a century-old Confederate monument and who has the right to determine its future?
That argument, which ended outside the Chatham County Courthouse last month with the statue removed, resumed inside on Monday.
By 4 p.m., Superior Court Judge Susan Bray sided with the county and civil rights groups and dismissed a challenge to the statue's removal filed by the the United Daughters of the Confederacy.
"I think it is implicit in her ruling that the monument is owned by the Daughters of the Confederacy, not the county," said Nick Ellis, who argued that point on behalf of the county.