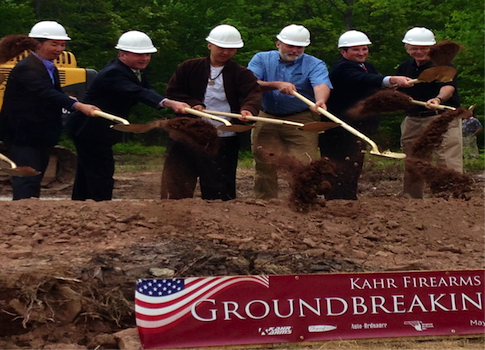 One of several firearms companies upset with restrictions imposed under New York state's latest anti-gun law broke ground last week on a new factory in central Pennsylvania as part of an exodus of gun manufacturers from the state.
The Kahr Firearms Group held a ceremony in rural Pike Country to mark the beginning of a five-year relocation project on a 620-acre property located about 40 miles east of Scranton.
Kahr was among several firearms manufacturers that last year announced plans to pull out of New York state in the months following Democratic Gov. Andrew Cuomo's signing into law restrictive anti-gun legislation known as the SAFE Act.