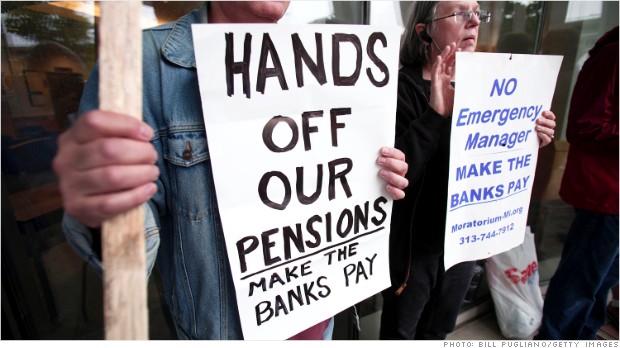 Detroit will immediately stop payments on about $2 billion in debt, the city's emergency manager announced Friday, an effort to conserve cash.
The manager, Kevyn Orr, also said Detroit will need to cut pay and pension and health benefits for city workers.
Debt holders are likely to get only pennies on the dollar.
"Financial mismanagement, a shrinking population, a dwindling tax base and other factors over the past 45 years have brought Detroit to the brink of financial and operational ruin," said Orr.
Orr met with the city's leading creditors behind closed doors Friday morning, presenting his preliminary restructuring plan. He said further meetings are planned with the unions representing city employees.