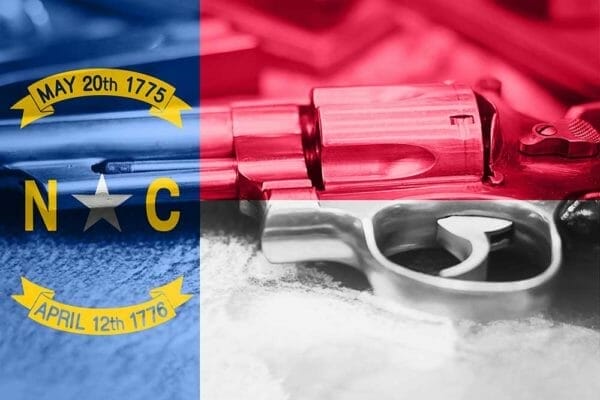 From the Bill:
AN ACT TO PROVIDE THAT A PERSON WHO HAS A CONCEALED CARRY HANDGUN PERMIT MAY CARRY A HANDGUN ON EDUCATIONAL PROPERTY THAT IS THE LOCATION OF BOTH A SCHOOL AND A PLACE OF RELIGIOUS WORSHIP AND TO ENACT THE 2ND AMENDMENT PROTECTION ACT OF 2020.
The bill originally had plenty of votes to override Governor Cooper's veto.
Three other mild and sensible gun law reforms were included in the bill:
A person who allowed their permit to lapse would have 60 days to renew it. After that, they could take a refresher course, then renew, up to 120 days after the permit lapsed.
The head of law enforcement agencies could allow non-sworn officers, who have a concealed carry permit, to carry in law enforcement facilities.
Emergency medical personnel would be allowed to carry defensive firearms if they have a concealed carry permit and have completed an approved course for that purpose.
The five Republicans who refused to support the veto override were:
Rep. Davis, District 4.
Rep. Elmore, District 94
Rep. Lambeth, District 75
Rep. Rogers, District 112
Rep. Yarborough, District 2
The four Democrats who changed their vote from for to against the bill were:
Rep. Beasly, District 92
Rep. Farmer-Butterfield, District 24
Rep. John Sr., District 40
Rep. Pierce, District 48