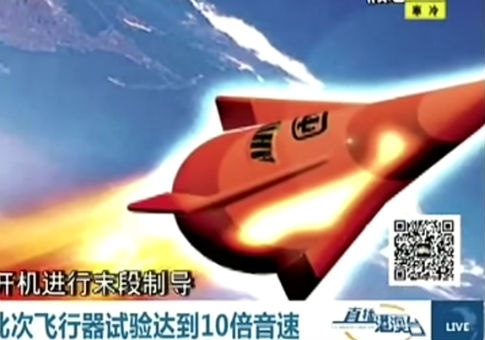 China and Russia are developing maneuvering high-speed strike vehicles that pose new threats to the United States, U.S. Strategic Command leaders said Wednesday.
Adm. Cecil D. Haney, Strategic Command's (Stratcom) senior leader, said during remarks at a nuclear deterrence conference that despite arms control efforts, hypersonic weapons are among several threatening strategic trends emerging in the world.
China has conducted four flight tests of a 7,000 mile-per-hour maneuvering strike vehicle, and Russia is developing high-speed weapons and reportedly tested a hypersonic weapon in February.
"Nation states continue to develop and modernize their nuclear weapon capabilities," Haney said. "Nuclear and non-nuclear nations are prepared to employ cyber, counter-space, and asymmetric capabilities as options for achieving their objectives during crisis and conflict, and new technologies such as hypersonic glide vehicles are being developed, complicating our sensing and defensive approaches."