Appeals Court: Police Don't Need A Reason To Place Americans On 'Suspicious Person' List
Day by day, year by year our justice system proves the Constitution has essentially become worthless…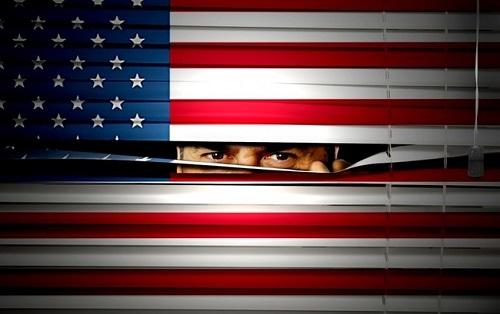 Yesterday, the Ninth Circuit Court of Appeals in California ruled that police do not need a reason to place a person on the Suspicious Person List.
The ruling explains how President George W. Bush created fusion centers whose primary mission was to identify "suspicious Americans."
October 2007, President George W. Bush issued a National Strategy for Information Sharing concerning terrorism-related information. The Strategy created fusion centers that would ensure Suspicious Activity Reports (SARs) were disseminated to and evaluated by appropriate government authorities, and identify requirements to support a unified process for reporting, tracking, and accessing SARs. The nationwide effort to standardize this information sharing was called the Nationwide Suspicious Activity Reporting Initiative.
According to the ruling, Americans can be considered suspicious for doing things like taking pictures of public art, buying a computer, practicing their religion, etc.