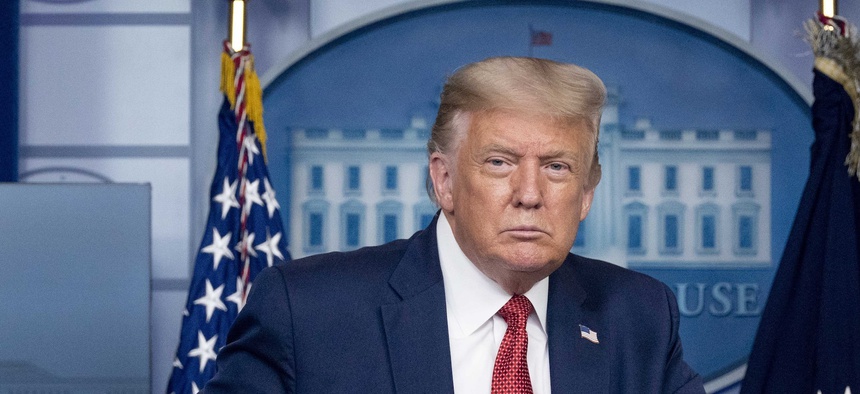 Dear General Milley:
As chairman of the Joint Chiefs of Staff, you are well aware of your duties in ordinary times: to serve as principal military advisor to the president of the United States, and to transmit the lawful orders of the president and Secretary of Defense to combatant commanders. In ordinary times, these duties are entirely consistent with your oath to "support and defend the Constitution of the United States against all enemies, foreign and domestic…"
We do not live in ordinary times. The president of the United States is actively subverting our electoral system, threatening to remain in office in defiance of our Constitution. In a few months' time, you may have to choose between defying a lawless president or betraying your Constitutional oath. We write to assist you in thinking clearly about that choice. If Donald Trump refuses to leave office at the expiration of his constitutional term, the United States military must remove him by force, and you must give that order.
Due to a dangerous confluence of circumstances, the once-unthinkable scenario of authoritarian rule in the United States is now a very real possibility. First, as Mr. Trump faces near certain electoral defeat, he is vigorously undermining public confidence in our elections. Second, Mr. Trump's defeat would result in his facing not merely political ignominy, but also criminal charges. Third, Mr. Trump is assembling a private army capable of thwarting not only the will of the electorate but also the capacities of ordinary law enforcement. When these forces collide on January 20, 2021, the U.S. military will be the only institution capable of upholding our Constitutional order.
h/t Tobaccodog
~~~~~~~~~~~~
We know where this is headed. The Democrats are setting the foundation for overthrowing the election results. The military will be an important factor in this civil war. Pray for their loyalty to their Constitutional oath.
David DeGerolamo