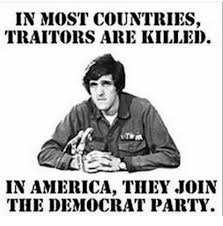 Arizona Democrats Claim No Border Crisis – Then Beg Trump For Help With Flood Of Migrants
Five Arizona House Democrats who have repeatedly denied that there is a crisis at the border have asked acting Homeland Security Secretary Kevin McAleenan to help with the flood of immigrants at the southern border by appointing a "federal crisis coordinator."
In a Monday letter to McAleenan, the Democrats suggested that the Trump administration's border security policies were setting up "a range of other catastrophic issues," according to The Hill.
Arizona Democratic Reps. Ruben Gallego, Raúl Grijalva, Ann Kirkpatrick, Greg Stanton and Tom O'Halleran wrote that the administration's measures to use Defense Department funds, build a wall, cut aid to Central America and threaten to shut down the U.S.-Mexico border "will create a range of other catastrophic issues and fail to address this humanitarian crisis in any way." –The Hill
"This humanitarian crisis requires a humanitarian response," reads the letter. "To that end, we believe that you should immediately increase communication and coordination among federal, state, local, and tribal governments as well as non-governmental stakeholders to promote the well-being and safety of migrant families, process asylum claims quicker, efficiently use federal and non-federal resources, and ensure that DHS [Department of Homeland Security] can meet its national security mission." 
~~~~~~~~~~~~~~~~~~~~~~~~
The ONLY saving grace that our country currently has against the forces of evil is the 2nd Amendment.
David DeGerolamo