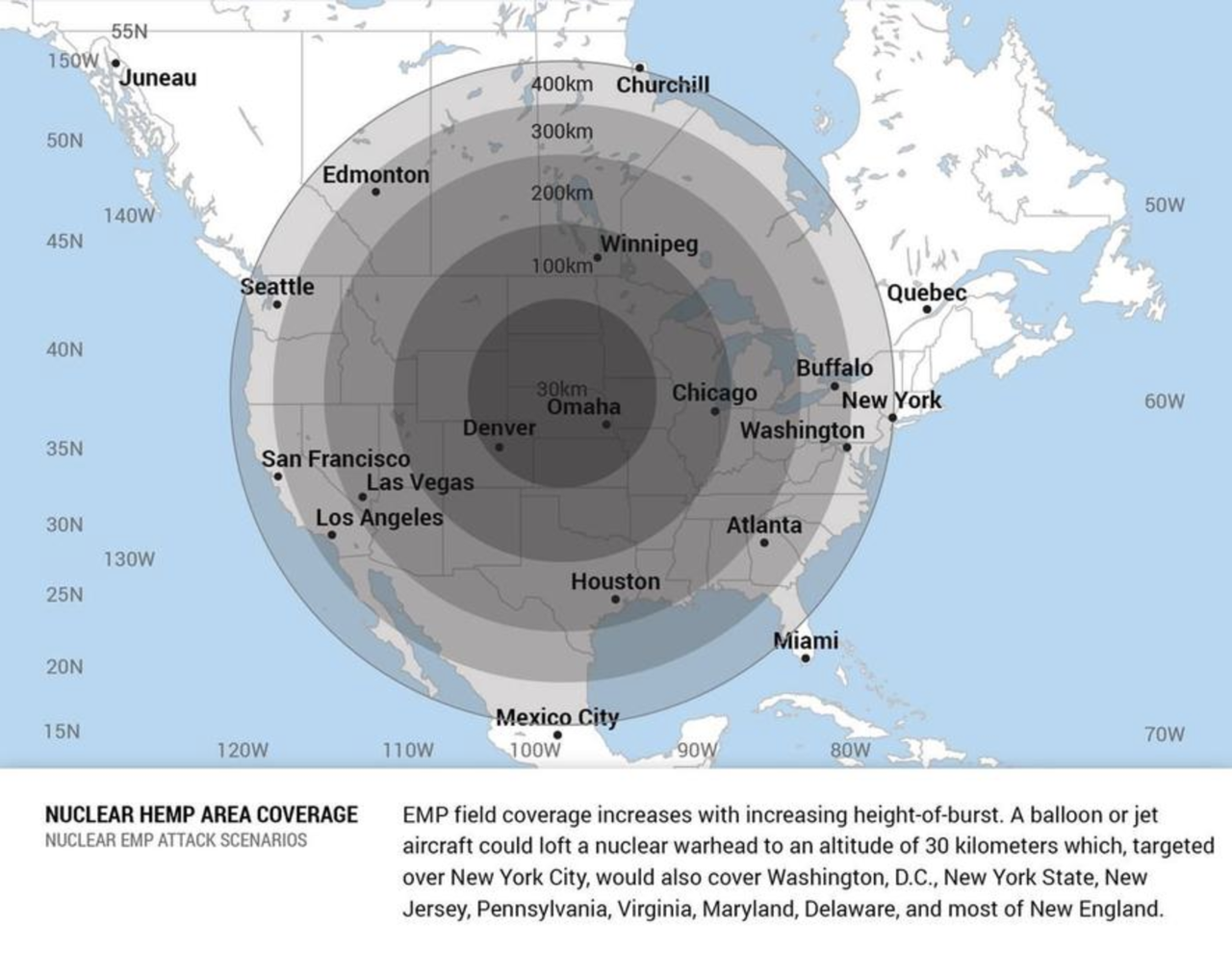 Trump Plans Executive Order To Study Risks Of EMP Attack
In what would be a major about-face for the federal government, President Trump is reportedly preparing to sign an executive order to study the risks of an electromagnetic pulse (EMP) attack on the US.
Despite the fact that a growing number of scientists and national security experts see an EMP attack on the US electricity grid as one of the greatest terror threats facing the country, the DoD decided in late 2017 to defund a Congressional committee that had been studying the EMP threat since 2001. The DoD terminated funding for the Commission to Assess the Threat to the US from Electromagnetic Pulse Attack in September 2017, just as the threat from North Korea – considered a rogue state that could pull off an EMP attack with one of its nukes – was reaching a fever pitch.