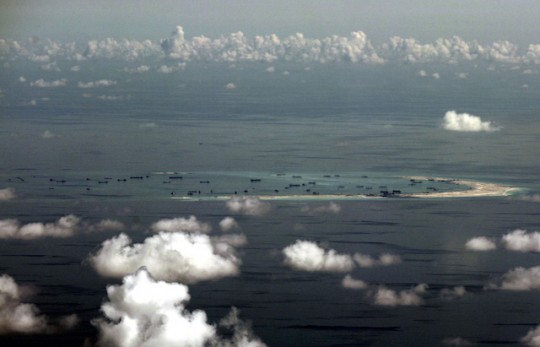 Days after US President Barack Obama urged China to halt the militarization of newly-created islands in the South China Sea, China continues military deployments, exercises and construction in the disputed waterway.
During a summit meeting with Pacific Rim leaders in Manila Nov. 18, Obama called on China to halt its militarization of disputed islands in the South China Sea. "We agree on the need for bold steps to lower tensions, including pledging to halt further reclamation, new construction and militarization of disputed areas in the South China Sea," he said.
The warning was ignored in Beijing. On Nov. 24, Foreign Ministry spokesman Hong Li was asked if China will end island construction and stated unequivocally that it will not.