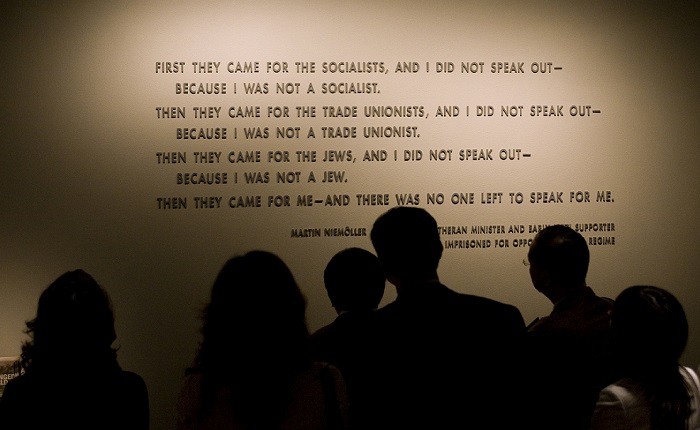 Martin Niemöller's poem came to mind when Wes called me concerning the FBI visit at his home today. When he wrote the poem, he knew exactly who "they" were. Today, we have no such clear identification. Big tech, mainstream media, federal government, a multitude of three letter alphabet agencies and Democrat useful idiots can be considered "they".
Replacing "they" in the above poem with "evil" has the same meaning to me:
First they came for the patriots who wanted to make America great again, and I did not speak out because I did not want to see America great again.
We hear that not all [insert Deep State entity] are bad; in fact most are good people. Remember another contemporary of Niemöller:
Who will they come for next? An open question that is somewhat rhetorical but everyone should be considering as our country and culture are being cancelled.
David DeGerolamo