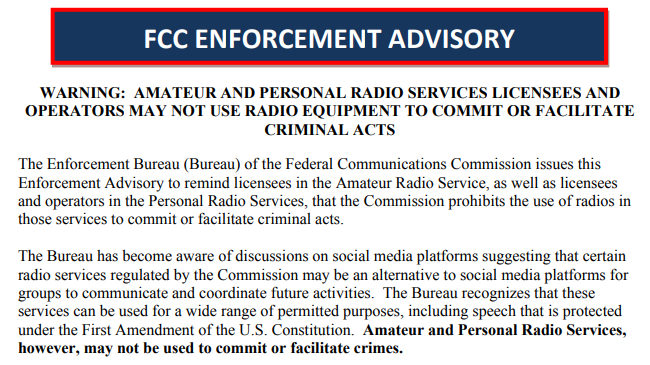 Click here to see the entire PDF.
~~~~~~~~~~~~~~~~~~~~~~~
I hope that people realize what is important in our future. Faith will guide us.
The enemy is afraid of us for the simple fact that we are armed and we outnumber them. They have limited our communications and first amendment rights. If the FCC is "reminding" ham radio operators of their regulations, they realize this avenue of communications is and will be effective. What they don't realize is that when war breaks out, rules and regulations will not be followed.
You can buy an HF radio and monitor the channels without a general or amateur license. Make sure you can also transmit with a sound card and that Winmor is compromised.
David DeGerolamo