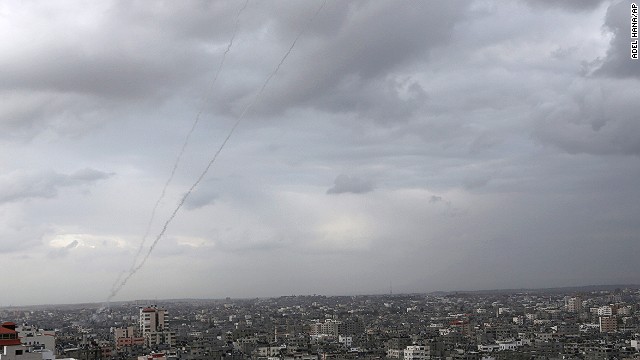 Five rockets fired from Gaza landed Wednesday in populated areas of southern Israel, marking "the most substantial attack" in two years against the country, a military spokeswoman said.
The military wing of the Palestinian Islamic Jihad, called the Al-Quds Brigade, claimed responsibility for firing dozens of missiles on what it called "Israeli settlements."
In response, Israel launched airstrikes on three areas in Gaza — Rafah, Khan Younis and Jabalia — that are believed to belong to Islamic Jihad, according to security sources in Gaza.
In all, the Israeli military targeted "29 terror sites" in Gaza, the military said on its Twitter page.