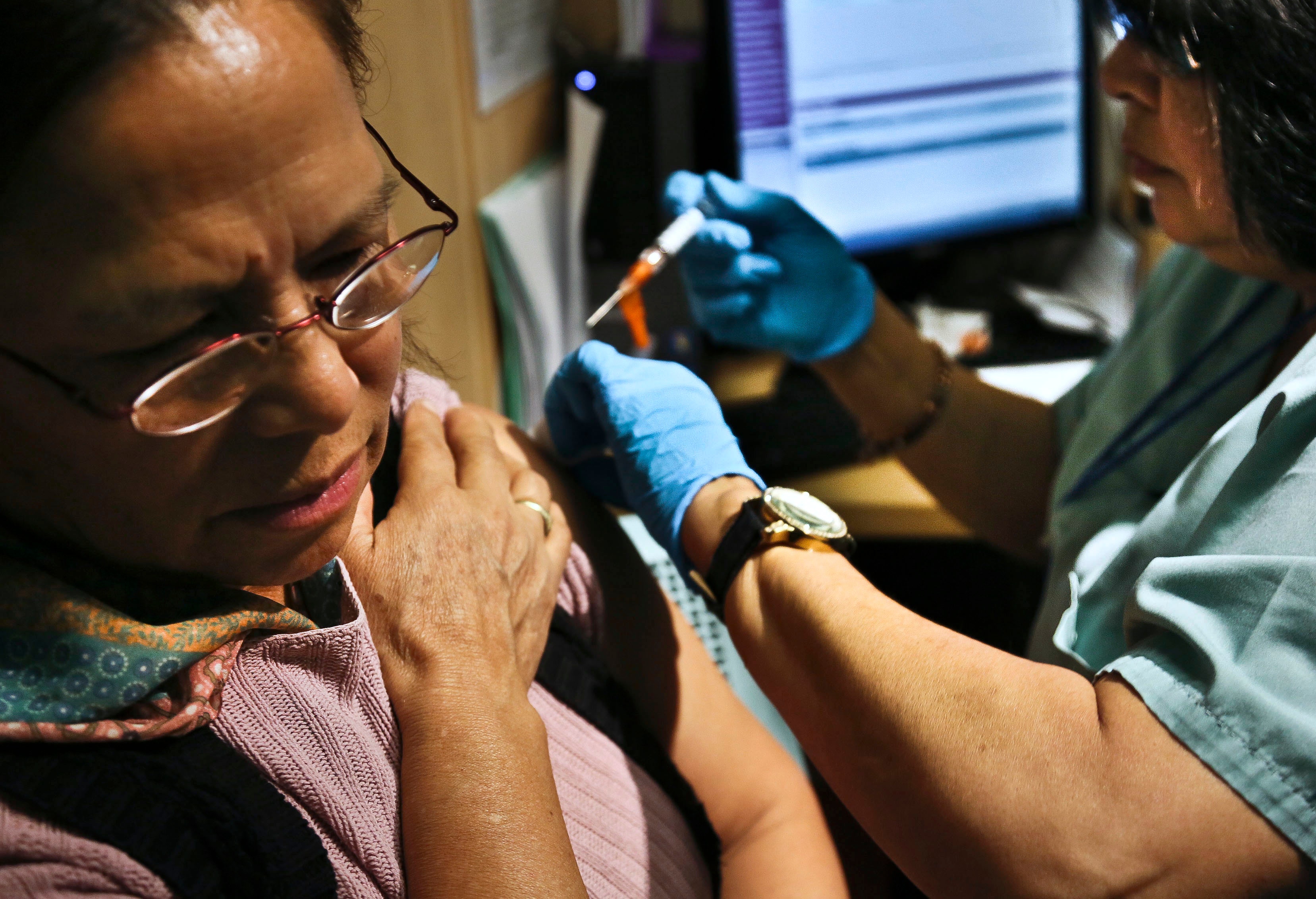 Missed flu-shot day at the office last fall? And all those "get vaccinated" ads? A scramble for shots is under way as late-comers seek protection from a miserable flu strain already spreading through much of the country.
Federal health officials said Friday that there is still some flu vaccine available and it's not too late to benefit from it. But people may have to call around to find a clinic with shots still on the shelf, or wait a few days for a new shipment.
"We're hearing of spot shortages," said Dr. Thomas Frieden, director of the Centers for Disease Control and Prevention.