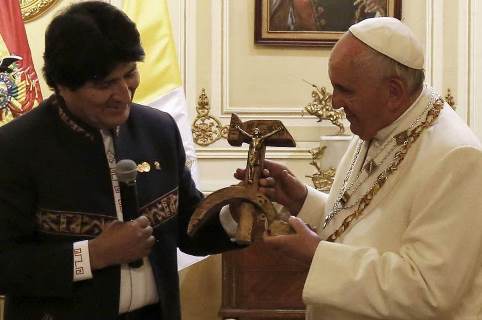 ommunism has murdered well over one hundred million people in the last century alone, a massive percentage for being Christian.  If one adds the abortions, it is probably closer to a billion souls.
Our Blessed Lord and Savior shown crucified on a hammer and sickle is, by all metrics, worse than Our Lord shown crucified on a swastika.
This is flat-out blasphemy.