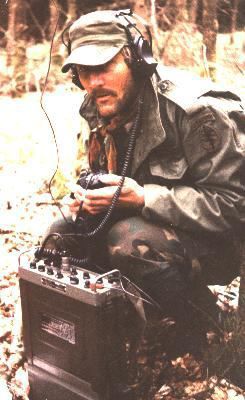 I am going to attempt to answer several readers comms questions over the next few weeks by giving an explanation of my current HF setup for local to mid distance comms.
I use a digital software, RMS Express (part of the WINMOR package) in conjunction with a certain antenna system, HF transceiver, 12 volt power supply, a PC, tuner and a modem. This setup allows for reliable HF communications from 0 out to about 300 miles, across the wildly varied terrain of the Southern Appalachian mountains and adjoining foothills. This system will pretty much give me coverage in all of the valleys and ridges in my area. Try that with a VHF/UHF system even if you have repeaters. My current setup requires no external infrastructure outside of a 12 volt car battery and a way to keep it charged. I can use my car charging system, home solar system or a man-portable solar system depending on which rig I use; my base station or my tiny man-portable system.
First, you have to have your General or higher Amateur Radio License to access the frequencies you will need to make this work. If you are thinking that you and your buddies will put this system together after SHTF and start talking, then you are delusional. The group I routinely make comms with all hold General and Extra Amateur licenses and it still took about 3 months for us to work the bugs out. If you think that you can pirate the frequencies to test and maintain your system you are even more delusional. The "Ham Nazis" will catch you and turn you over to the FCC. They will look up your bogus call sign on the internet and DF your location just for sport (look up "foxhound"). And rightly so. They took the time and expense to study and pass the test. It's not that hard. Now that we have again beaten the proverbial dead horse regarding licenses (much like Mosby and PT) lets get on to the equipment.
The antenna I currently use, and have a lot of success with is the Buckmaster 300 watt, 7 band OCF antenna.