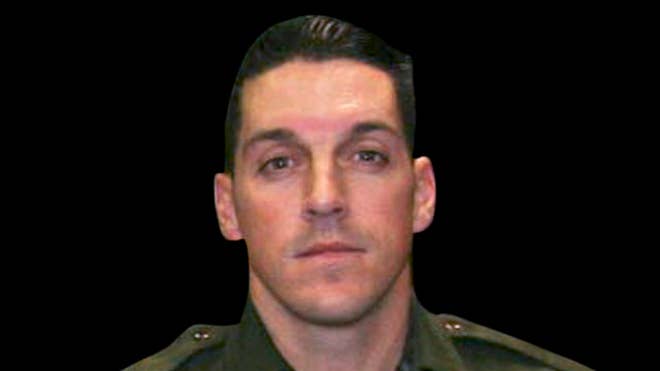 The Justice Department on Monday unsealed an indictment charging five individuals allegedly involved in Border Patrol agent Brian Terry's death, and announced a reward of up to $1 million for information leading to the arrest of those suspects still at large.
For the first time, federal officials also revealed that Terry and an elite squad of federal agents initially fired bean bags — not bullets — at a heavily armed drug cartel crew in the mountains south of Tucson in December 2011. During the exchange, Terry was shot and killed.
The 11-count indictment, originally handed up by a grand jury in November 2011, implicates five defendants in the killing. A sixth suspect has also been charged in a related incident.