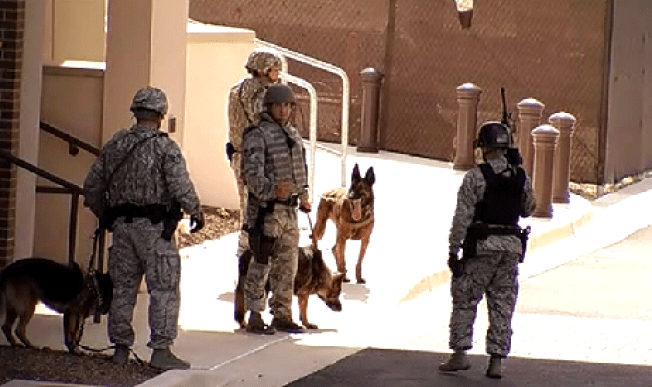 The all-clear has been issued at Joint Base Andrews in Maryland after reports of an active shooter were deemed unfounded, the base said Thursday morning.
Joint Base Andrews was locked down just after 9 a.m. after someone mistook an active shooter drill for the real thing, senior law enforcement officials told NBC News. All personnel were directed to shelter in place.
~~~~~~~~~~~~~~~~~~~~~~~~~
Stay calm and don't believe the media.
David DeGerolamo