Kenwood VHF/UHF ham radio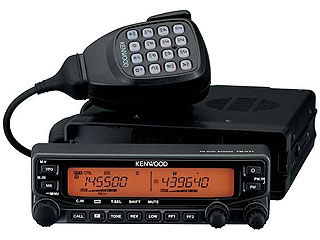 The TM-V71A is a true dual-band operation radio so VHF+VHF/VHF+UHF/UHF+UHF operation is possible. The detachable control head is easily connected with the optional remote cable.
Frequency Coverage: 144-148 and 430-450 MHz TX, 118-524 and 800-1000 MHz RX
50 Watts RF Output
Crossband repeat
1010 Memory Channels, with 6-digit alpha-tagging
Built-In EchoLink Functionality with 10 Dedicated Memories
Invertible Head Unit with 2-Color Display (Amber or Green)
Manufacturer's Website
Product Website
Alinco power supply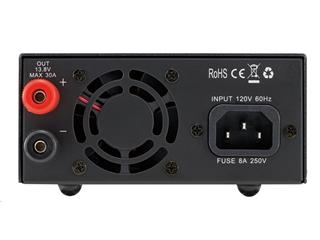 Ultra-compact, lightweight and high-powered switching power supply with Power Poles..!
The DM-430 features include a large illuminated digital Volt/Amp meter, rear panel binding posts/front panel Anderson Power Poles (30A peak), voltage adjust (5-15V) or fixed at 13.8V, ripple less than 80mVp-p and protection for short-circuit, over temperature, and current limiting!
FEATURES:
Voltage Control: The output voltage is continuously adjustable from 5 to 15 Volt DC, or fixed at rated 13.8V.
Forced Air Cooling: Designed with reliability in mind, a durable cooling fan keeps DM-430 running continuously under heavy loads.
Large Binding Posts: The main output terminals are large enough to provide an e..cient power transfer to your equipment.
Volt & Amp Meter Auxiliary Output: A highly visible, accurate digital Volt / Amp meter allows real-time monitoring of the output current.
Auxiliary Output Terminals (30A max.): Added front panel Anderson Power Pole.. terminals provides versatility and quick connections. The output voltage is continuously adjustable from 5 to 15 Volt DC, or fixed at rated 13.8V.
Diamond base station antenna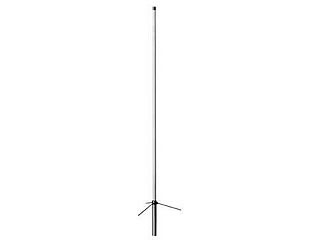 Special Features:
Fiberglass Radome
Stainless Steel Hardware
Wide Band Performance
Factory Adjusted – No Tuning Required
High Wind Rating
DC Grounded
Specifications:
Band: 2m/70cm
Gain (dB): 3.0/5.5
Max Power Rating: 150 Watts
Wind Rating: 135 MPH (no ice)
Height (feet): 4.5
Connector: UHF
Element Phasing: 1-1/2l, 2-5/8l
Remarks: Works well in areas where height and/or antenna restrictions are an issue.
** Same Antenna As The vX30A
Manufacturer's Website
Product Website
Antenna coax
This is 50′. You may need more or less depending on the measurement from the base of the antenna to the TM-V71.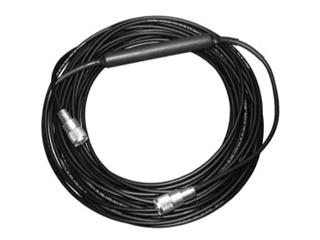 50′ of RG-58A
2 X PL-259 Connectors
1 X Integrated RFI
Choke at the top of the cable
~~~~~~~~~~~~~~~~~~~~~~~~~~~~
This is a recommended configuration for a dual band system. This unit can be used as a mobile unit also. The antenna for a mobile station is not the same as a base station antenna. The base station antenna can be mounted using a regular satellite base. I bought mine at a directv store but you can buy them at hardware stores or online.
David DeGerolamo