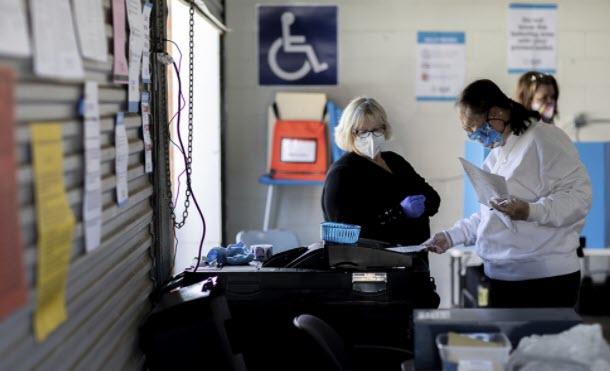 Further down the 'Domminion Voting System' rabbit-hole, Politico reports that a technology glitch that halted voting in two Georgia counties on Tuesday morning was caused by a vendor uploading an update to their election machines the night before, a county election supervisor said.
Voters were unable to cast machine ballots for a couple of hours in Morgan and Spalding counties after the electronic devices crashed, state officials said. In response to the delays, Superior Court Judge W. Fletcher Sams extended voting until 11 p.m.
The counties use voting machines made by Dominion Voting Systems and electronic poll books — used to sign in voters — made by KnowInk.