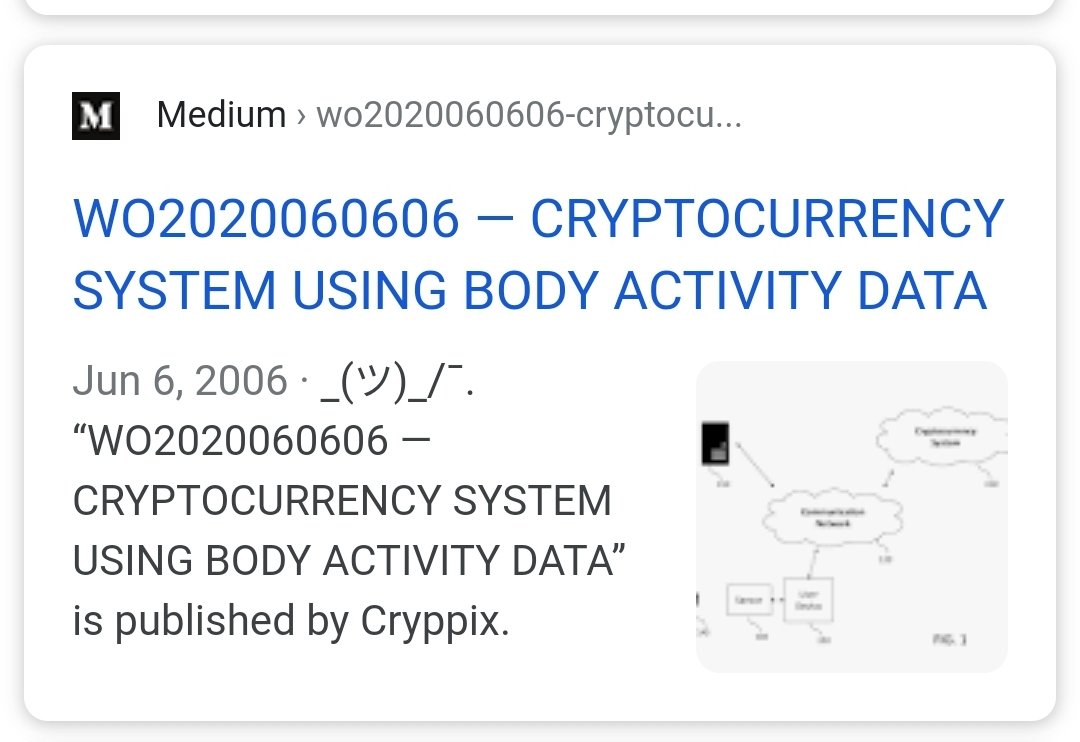 World order 2020 666 is just a coincidence. Another link.
David DeGerolamo
~~~~~~~~~~~~~~~~~~~~~
CRYPTOCURRENCY SYSTEM USING BODY ACTIVITY DATA
BACKGROUND
[0001] A virtual currency (also known as a digital currency) is a medium of exchange implemented through the Internet generally, not tied to a specific government-backed "flat" (printed) currency such as the U.S. dollar or the Euro, and typically designed to allow instantaneous transactions and borderless transfer of ownership. One example of virtual currency is cryptocurrency, wherein cryptography is used to secure transactions and to control the creation of new units.
[0002] Several cryptocurrencies exist. Among these, the most well known is a blockchain-based cryptocurrency. Most blockchain-based cryptocurrency is decentralized in the sense that it has no central point of control. However, blockchain-based cryptocurrency can also be implemented in a centralized system having a central point of control over the cryptocurrency. Bitcoin is one of the examples of blockchain-based cryptocurrency. It is described in a 2008 article by Satoshi Nakamoto, named"Bitcoin: A peer-to-Peer
Electronic Cash System".
[0003] A blockchain is a data structure that stores a list of transactions and can be thought of as a distributed electronic ledger that records transactions between source identifier(s) and destination identifier(s). The transactions are bundled into blocks and every block (except for the first block) refers back to or is linked to a prior block in the blockchain. Computer resources (or nodes, etc.) maintain the blockchain and cryptographically validate each new block and the transactions contained in the corresponding block. This validation process includes computationally solving a difficult problem that is also easy to verify and is sometimes called a"proof-of-work". This process is referred to as"mining". The mining may be a random process with low probability so that a lot of trial and error is required to solve a computationally difficult problem. Accordingly, the mining may require enormous amounts of computational energy.
[0004] It is with respect to these and other general considerations that the following embodiments have been described. Also, although relatively specific problems have been discussed, it should be understood that the embodiments should not be limited to solving the specific problems identified in the background.
h/t Steve M