I read the following article concerning BLM: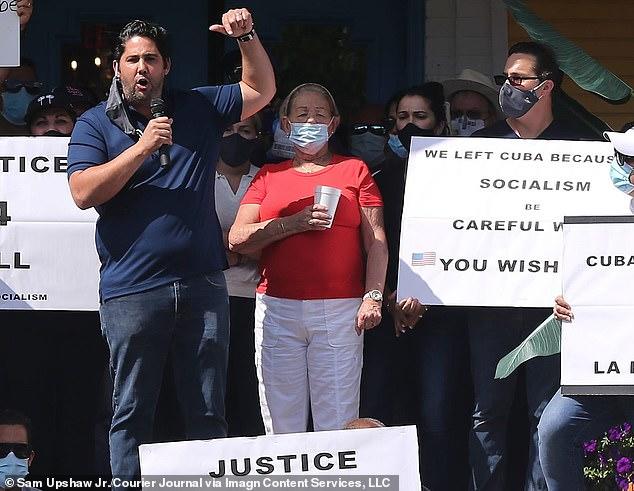 BLM Uses 'Mafia Tactics' To Threaten Cuban Restaurant Owner With Diversity Demands
The owner of a Cuban restaurant in Louisville has decried a list of 'diversity demands sent to him and dozens of other small business owners by Black Lives Matter activists – which include guaranteeing that at least 23% of staff are black, 23% of the business's supplies are from black-owned retailers, and 1.5% of their net sales go to black charities. They also need to publicly display a sign showing their support for the movement.
If they don't comply, the business owners face a series of "repercussions," including social media shaming, 'invasive reclamation' where black owned businesses would set up competing 'booths and tables' outside the stores, and they would have 'their storefronts fucked with,' according to the Daily Mail.
~~~~~~~~~~~~~~~~
I know that most people in this once great nation have no idea why the rule of law is not in effect. The executive branch is responsible for the enforcement of our laws and excessive regulations under the Constitution. A pResident who is more concerned about his image or his re-election is not what we need as Communism in the guise of racial equality is destroying our country.
America is burning as Trump plays the fiddle. Maybe he is right: nothing can stop CW II.
David DeGerolamo