Remember, the logo of the IRS is a bird of prey with only a left-wing.
IRS is a predatory agency created to steal your treasure under color of law.
The following was posted today on BREITBART:
IRS Has More than 3K Handguns, 3M Rounds of Ammunition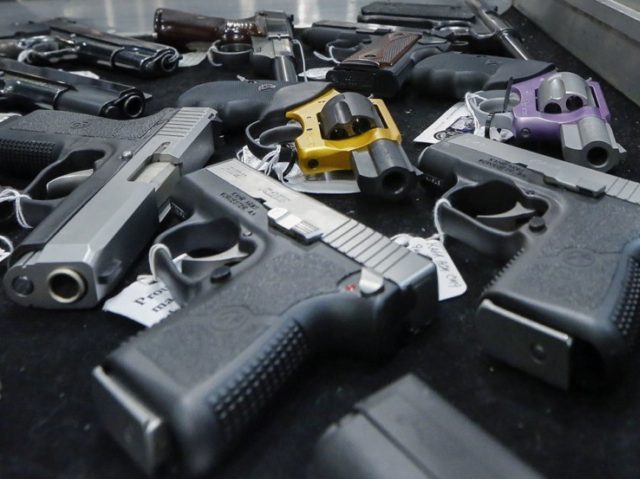 29 Dec 2018481 1:49
A report from the Government Accountability Office (GAO) shows the Internal Revenue Service has more than 3,000 handguns and 3,000,000 rounds of handgun ammunition in its Criminal Investigation division alone.
According to the GAO, the Criminal Investigation side of the IRS also has 554 rifles, the majority of which are semiautomatic, but automatics are also included. They have an excess of 5,000,000 rounds of ammunition for the weapons, including the ammunition for the handguns.
Regarding the police division of the IRS, there are an additional 20 handguns, two shotguns, four rifles, and an additional 14,706 rounds of ammunition.
THEY WANT YOU DISARMED BECAUSE THEIR ARSENAL IS INSUFFICIENT TO SUBJUGATE A POPULACE DETERMINED TO LIVE IN RIGHTFUL LIBERTY.
G.A.R.E. – Just say "NO" to Thugs.
This message brought to you by GARE …
Government Abuse Resistance Education (G.A.R.E.) is an education program that seeks to prevent abuse by the local "Controlling Authority", the gang which initiates violent behavior against you, family, friends, and neighbors.