By Anita Evangelista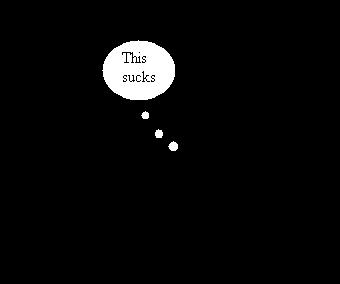 It's going to happen. Sooner or later, the power will go off, and you won't know when (or if) it will come back on. This doesn't have to be the work of evil-doers, either. It could be a sudden ice storm that brings down the power lines. It could result from other severe weather such as a tornado or hurricane, or from a disruption caused by faulty power company equipment, or even something as simple as a tree branch falling on your own personal segment of the grid. The effect is the same: everything electrical in your home stops working.
For most modern Americans, the loss of power means the complete loss of normalcy. Their lifestyle is so dependent upon the grid's constancy that they do not know how to function without it. How do you cook a meal if your gas stove has an electric ignition? How do your children find their way to the bathroom at night if the light switches don't work? How do you keep warm if your wood heat is moved through ducts by an electric fan? What do you do with a freezer full of expensive meat? How do you find out what is happening in your area with the TV and radio silent? What will you drink if your water comes from a system dependent on electrical pumps?
These are questions that both the Red Cross and Federal Emergency Management Agency are asking people to seriously consider. Both of these agencies have suggested that preparations for three days without power are prudent commonsense actions that all Americans should now undertake.
We'll look at these issues in the broad context of living without access to the grid, whether you've chosen to separate from it or whether the choice is made for you by outside forces. What you can do now to mitigate your difficulties if the power goes off in the future, and what you can do then to help keep your situation under control, will be the focus of this article.
Remember, too, that an important principle in all preparations is that you maintain as much "normalcy" in your lifestyle as possible. For example, if television is part of your relaxation and unwinding process, don't assume you can easily do without it. The closer you can keep your daily routines to "the norm" for your family, the more easily you can deal with power outages.
There are five primary areas that are easily disrupted if the power goes off. Each of these is critical to daily survival, as well, so when making preparations for emergencies keep these in mind. In order of importance, they are: light, water, cooking, heating/cooling, and communication.
Light
While living on our Ozark farm without the grid, we spent some time rising with the sun and going to bed when the sun set. This would probably have been a pretty healthy way to live, if everyone else in the world did the same thing. Our children's bathroom needs didn't stop when the sun went down, our neighbors figured that nighttime visits weren't out of the ordinary, and those midnight raids on the pantry for crackers and peanut butter turned into fumble-fests. Sometimes the barking of our livestock guardian dogs meant strange predators were too close for comfort, somewhere in the countryside darkness. Light is the most important item on our Big Five list because without light we are not able to efficiently carry on the other activities of daily living.
The most simple and familiar form of emergency lighting is a flashlight. Do you have one that you could find in the dark, right now? If so, congratulations. You are among a very small percentage of Americans. Better yet if you have one for each member of your family, with fresh batteries, plus three extra sets of batteries for each flashlight. That should be your minimum "safe" number. Store your flashlight where you can quickly reach it in the dark night—under the mattress of your bed, for example. Each child old enough to walk should also have his or her own flashlight, and be taught how to use it.
Flashlights range in price from the 79 cent cheapie to the fancy multi-function $80 special. Consider a small 2-AA battery flashlight with a halogen bulb. These cost about $4-5 each, give an excellent clear white light, and are easily portable in a pocket or purse. Additionally, when we discuss communications later in the article, the most common battery used in these devices is also the AA, so your life will be simplified if you stick primarily to one type of battery and don't have to buy various odd sizes for different needs.
Batteries wear out rapidly if your flashlights are used continuously: figure two changes per week of regular use. Alkaline batteries last longer, give a more powerful light, but cost more than regular batteries. Most rechargeable batteries are suitable for flashlights, but should be recharged when the light begins to dim a little. Don't let them get completely drained. This means you would need several sets of rechargables for each flashlight (some would be recharging while you use the others).