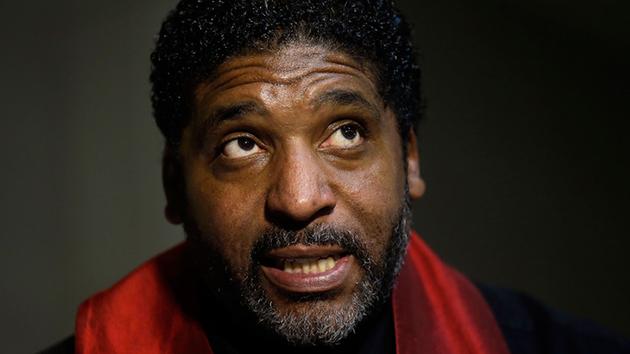 North Carolina NAACP President William Barber tells ABC11 he was removed from a flight in Washington D.C. Friday night and that there are concerns as to why he was asked to de-board the plane.
It happened just after 10 p.m. at Ronald Reagan Washington National Airport.
American Airlines Flight 5382 was scheduled to take off for Raleigh Durham International around 10:20 p.m. when a spokesperson with the airlines told ABC11 that prior to departure, the captain called for the flight to return to the gate for a disruptive passenger.
They said the passenger was escorted off the plane at the gate.
h/t Randy D
~~~~~~~~~~~~~~~~~~~~~~~
The face of evil.
David DeGerolamo
Related Article
NC NAACP president removed from flight before takeoff