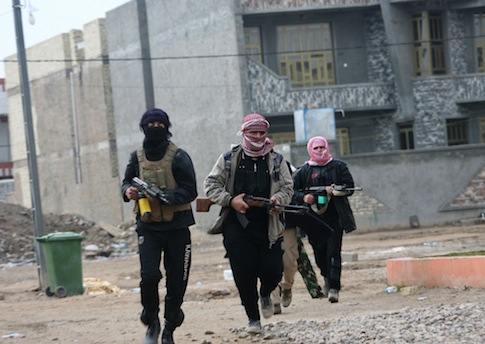 by Bill Gertz
Sharp divisions among al Qaeda terrorists in the Middle East are continuing despite a recent appeal by the group's top leader to heal the rift between two warring factions.
While the split within the terrorist group behind the Sept. 11, 2001, attacks on New York and Washington is real, so far it has not diminished the threat of attack against Americans, according to officials and counterterrorism analysts.
The divisions pit the remnants of al Qaeda's central organization and its supporters in the Middle East and North Africa against a splinter group known as the Islamic State of Iraq and the Levant (ISIS).
The internal conflict has resulted in fierce online debates, killings, and bombings on the ground in Syria, where ISIS has attacked both fighters and facilities belonging to the al Nusra Front, the official al Qaeda rebel group in the Syrian conflict.