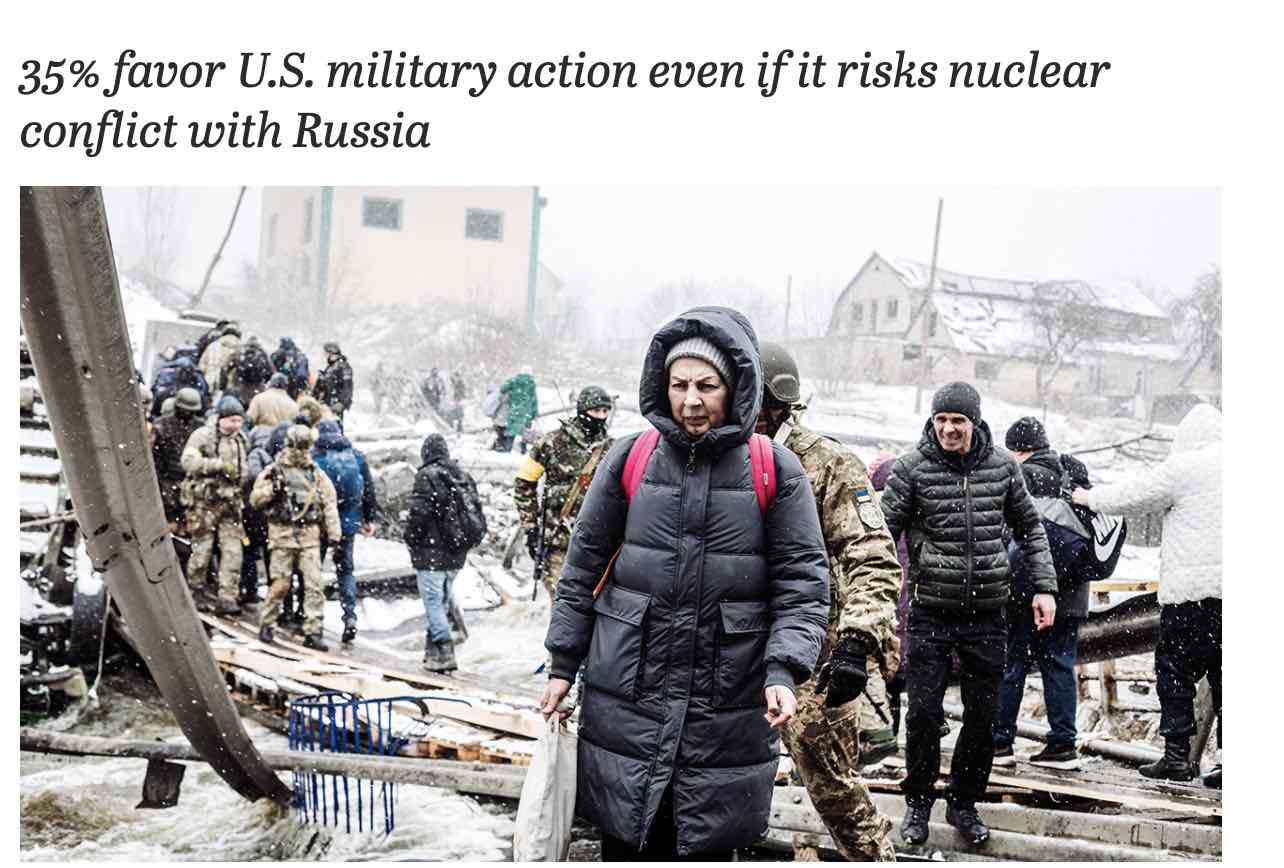 The only redeeming aspect of this is that 95 percent of the people who support this live in the cities that will be targeted by Putin. I am not going to post about the Ukraine War in the future. It is not our battle, nor our neighborhood. Yes, we are at risk of annihilation from Putin as he moves west, and Xi as he moves east. They are pure evil. Yes, Ukraine is corrupt beyond repair and their regime deserves what they get for no other reason than playing with the Biden crime family.
However, we have a much more existential threat right here, right now from the invasion at our southern border. We are welcoming the barbarians through the gates with open arms. The monsters that we are letting in are killing Americans and turning cities into war zones. We are at risk of turning into a third world shithole because of the criminal proactive destruction of our country from our [un]elected leaders.
We are at risk of starvation because there is almost no fertilizer, and fuel costs to transport food will make what little there is unaffordable for most. By this summer it will be obvious. By this fall the food riots will be like nothing any of us alive have experienced.
I pray that everyone reading this has already planned accordingly, because it's growing season and you best get your potatoes in the ground.