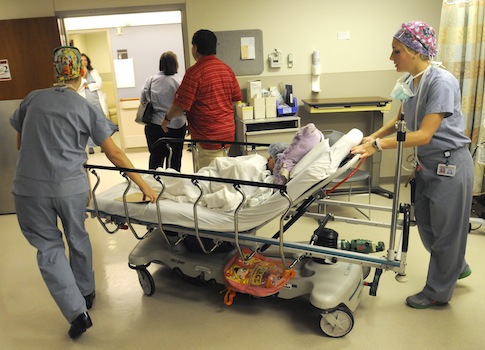 The Obama administration quietly finalized the Health Insurance Tax (HIT) over the Thanksgiving holiday weekend, a provision in Obamacare that will cost nearly $60 billion over the next five years and raise health care premiums by 3 percent.
The final rule, published on Nov. 27, imposes a fee beginning in 2014 for health insurers with premium revenues over $25 million per year. The annual tax is levied for "United States health risks," and is hidden from consumers since it is directly assessed on health insurance companies.
David R. Burton, a senior fellow in economic policy at the Heritage Foundation, said the tax will disproportionally impact small businesses.
"Most large corporations self-insure," Burton told the Washington Free Beacon. "They may or may not have stop-loss insurance. Medium-sized businesses will self-insure but then have what's called stop-loss insurance so that if their claims exceed a certain amount the insurance company will compensate them. The largest corporations are self-insured, period."