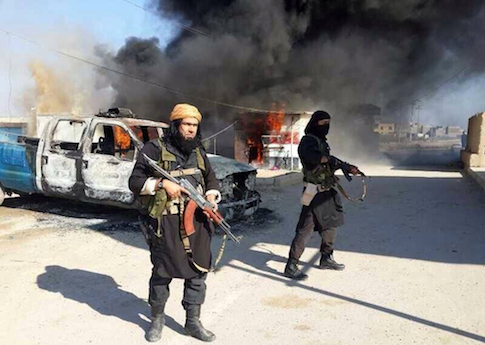 by Bill Gertz
Al Qaeda leader Ayman al Zawahiri issued a public appeal recently urging an ultra-violent splinter faction of the terrorist group to return to Iraq and cease fighting rebels of the al Nusra Front, the official al Qaeda franchise in Syria.
In an audio statement posted to a jihadist online forum May 2, Zawahiri called for ending the "bloodshed among mujahedeen" in Syria, where rebels have been battling each other over who controls the opposition forces battling Syrian forces of the Bashar al Assad government.
The split between the Islamic State of Syria and the Levant (ISIL) and al Qaeda central is viewed by analysts as a result of the central leadership seeking to develop a broader appeal in seeking recruits.
~~~~~~~~~~~~~~~~~~~~~
This must be Bush's fault. He invaded Iraq which forced al Qaeda to establish their bases there.
David DeGerolamo