Why Was Founder Of Far-Left BLM Group Filming Inside Capitol As Police Shot Protester?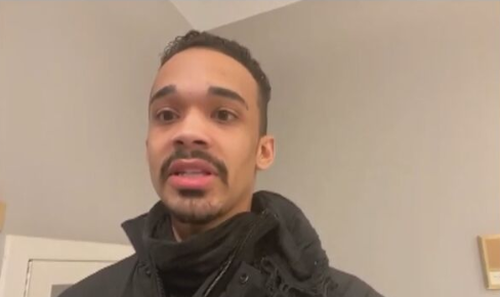 During yesterday's protest in Washington D.C., a Turmp-supporting US Air Force Veteran, Ashli Babbit, was shot dead by a Capitol Police officer (who has been placed on leave) as she attempted to climb through a broken window to bypass a barricade, along with other Trump supporters.
Filming the incident from behind Babbit, however, was Utah resident John Sullivan – founder of the far-left organization "Insurgence USA" who made headlines in July after he was arrested for intimidating drivers in Provo. Sullivan was interviewed by the Daily Mail and CNN following Wednesday's shooting – both of which failed to provide a satisfactory answer as to why he was there in the first place.
~~~~~~~~~~~~~~~~~~~~~~~
As the truth is starting to come out, it appears that Antifa/BLM were responsible for the Capitol "coup" yesterday. If this is true, will Nancy Pelosi be removed for being mentally incapacitated for the Democrat support of these "groups"? Just asking for a friend.
As an auxiliary question, has Antifa found it to be more effective to infiltrate patriot groups and portray them as insurrectionalists? This is the first rally in DC where there was no confrontation between the two groups.
Just a personal note: any "conservative" talking head pundits who are attacking patriots for this attack have been removed from my feeds. Bye bye Megyn Kelly, Mark Levin, Kurt Schlichter and Sean Hannity. As usual, Rush has been spot on in his analysis.
David DeGerolamo