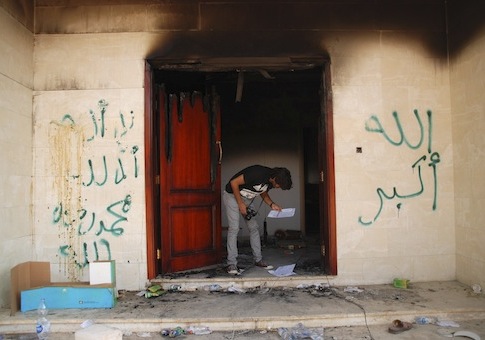 Damaging new revelations continue to undermine the Obama administration as Congress prepares to resume hearings examining the response to the September 11, 2012, attack on the American consulate in Benghazi, Libya, that left four Americans dead including the U.S. ambassador.
There are new details that administration officials misled the public in its initial public assessments of the attack, withheld relevant information that may have been politically damaging, waged "subtle intimidation" campaigns against multiple government employees who sought to testify about the attack, and neglected evidence in its own internal investigation of the attack and its aftermath.
The new revelations, made ahead of next week's House Oversight Committee hearing, have propelled the Benghazi issue back into the news cycle and reopened a politically uncomfortable wound for the White House and possible 2016 presidential candidate Hillary Clinton.