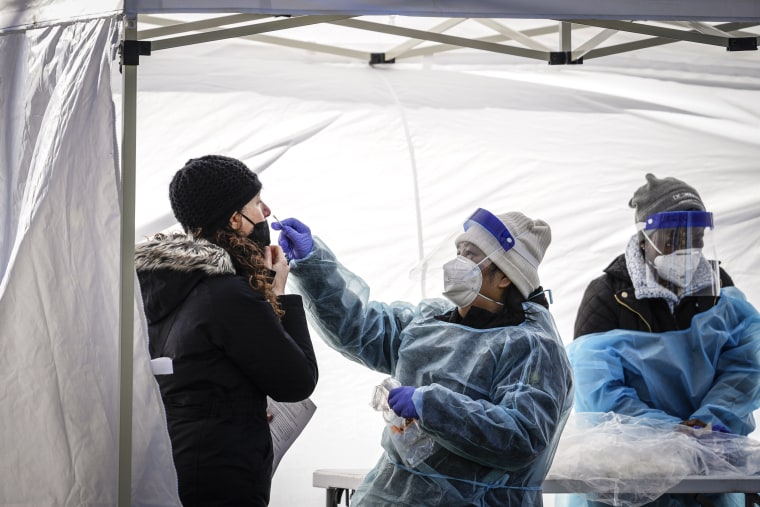 The mandate would have covered more than 80 million workers and prevented more than 6,500 deaths and a quarter of a million hospitalizations in the next six months, the administration said.
WASHINGTON — The Biden administration is withdrawing its Covid vaccine-or-test requirement for large employers, citing the Supreme Court's recent decision to block the rule.
The Department of Labor's Occupational Safety and Health Administration said Tuesday that the withdrawal of the emergency mandate would be effective on Wednesday.
Earlier this month, the high court blocked the mandate, which required larger businesses to ensure that workers are vaccinated against Covid or wear masks and get tested weekly. The court's conservative majority said the administration had gone too far in imposing such a sweeping requirement on the nation's businesses.