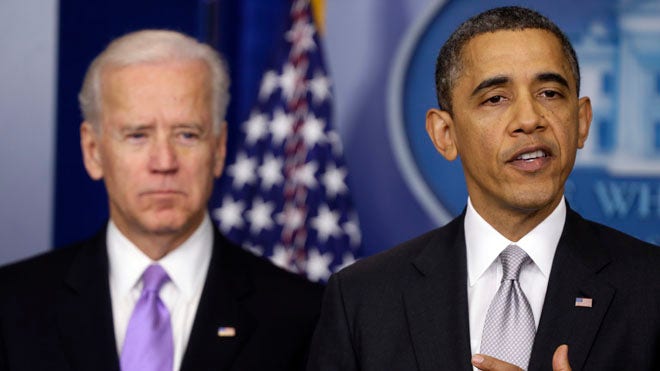 Vice President Biden suggested Wednesday that the White House could take unilateral action on gun control, as he kicked off a round of meetings aimed at finding ways to curb gun violence.
The vice president met Wednesday with gun-safety and victims groups, saying he is "determined" to take "urgent action" to address gun violence.
"This is not an exercise in photo opportunities or just getting to ask you all what your opinions are. We are vitally interested in what you have to say," Biden said.
The White House has sought to avoid prejudging what Biden's recommendations would be. But the vice president hinted Wednesday that executive action — action by the president in which Congress would not have a say — would indeed be involved.
"Executive action … can be taken," Biden said, adding "we haven't decided what that is yet."
Related Article:
Biden: 'Executive action' can be taken on guns