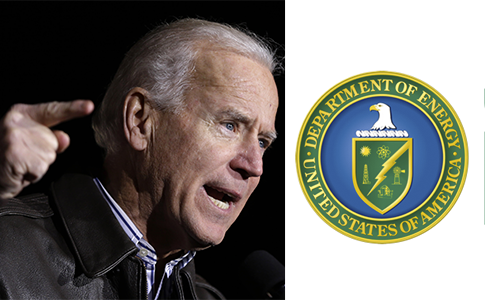 BY: Andrew Evans

Vice President Joe Biden and the White House pressured the Department of Energy to issue a loan guarantee in 2010 for a wind farm in Oregon, undermining the president's claim of political neutrality in the loan process, according to emails released recently by a key congressional committee.
The Department of Energy (DOE) issued numerous loans to support businesses as part of the 2009 stimulus. In an interview before the election, the president hailed the loans program for creating "jobs all across the country" and asserted that decisions about the loans are "made by the Department of Energy, they have nothing to do with politics."
Internal emails released on Oct. 31 by the House Oversight and Government Reform Committee suggest a different story, however.
The Energy Department's loan guarantee to Caithness Energy's Shepherds Flat wind farm project in Oregon was approved after the application of significant pressure throughout the vetting process from high-level officials, including from the White House and the office of the vice president.