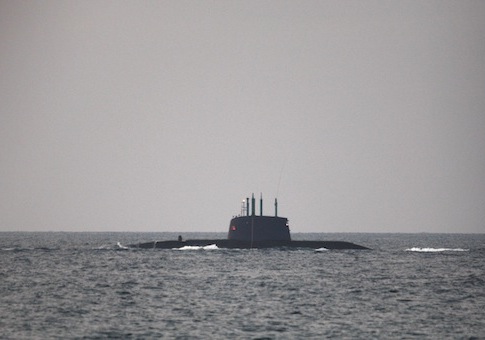 Israeli government officials voiced anger at U.S. press leaks traced to the Pentagon following the July 5 Israeli missile attack on the Syrian port of Latakia that destroyed a shipment of Russian-made anti-ship missiles, according to U.S. officials.
Senior Pentagon officials, including Deputy Secretary of Defense Ashton Carter who is currently visiting Israel, discussed the leaks during meetings with Israeli officials this week. The Israelis argued in private meetings and other exchanges that the disclosures could lead to Syrian counterattacks against Israel and should have been coordinated first with Tel Aviv.
Pentagon press secretary George Little declined to comment when asked if Carter discussed the leaks in meetings with Israeli officials on Monday.
The Israeli military attack was unusual because it involved a submarine-launched cruise missile strike on the Syrian city of Latakia, a major port.
The covert attack destroyed a stockpile of what was believed to be 50 new Russian-made anti-ship missiles called the Yakhont that U.S. officials said could be used against ships that will provide arms in the future to Syrian rebels.