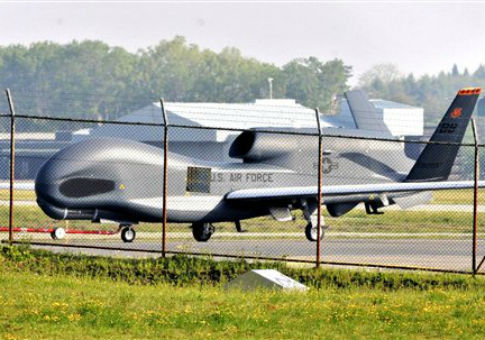 China tried to electronically jam U.S. drone flights over the South China Sea in a bid to thwart spying on disputed island military construction, U.S. officials said.
Global Hawk long-range surveillance drones were targeted by the jamming in at least one incident near the disputed Spratly Islands, where China is building military facilities on Fiery Cross Reef.
Disclosure of the jamming came as a U.S. Navy P-8 surveillance flight on Wednesday was challenged eight times by the Chinese military to leave the same area.