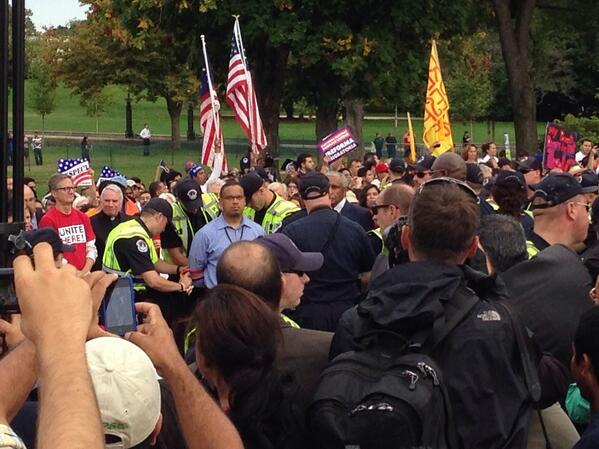 Eight members of Congress were arrested during a Tuesday immigration rally on Washington, D.C.'s National Mall.
Several House Democrats sat in the middle of Independence Avenue and blocked rush hour traffic, according to the Star Tribune.
The representatives, Rep. Keith Ellison (D-MN), Rep. John Lewis (D-GA), Rep. Raul Grijalva (D-AZ), Rep. Joseph Crowley (D-NY), Rep. Al Green (D-TX), Rep. Luis Gutierrez (D-IL), Rep. Jan Schawkowsky (D-IL) and Rep. Charlie Rangel (D-NY), were then arrested by U.S. Capitol Police, spokeswoman Kimberly Schneider confirmed to TheBlaze.