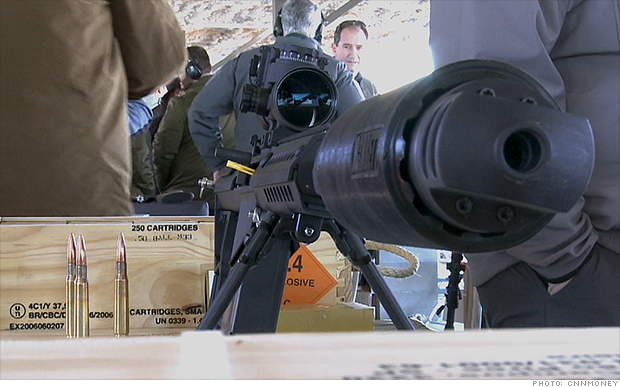 The civilian market for silencers soared 37% in 2013, when the total number shot up to nearly a half a million, according to the Bureau of Alcohol, Tobacco, Firearms and Explosives registry. That's compared to 360,000 in 2012 and 285,000 in 2011.
Silencers are so popular that there's a nine-month wait to have a registration approved by the ATF, according to Ben Shim, a certified firearms instructor and gun industry analyst with CRT Capital Group in Stamford, Conn.
"People have gone crazy buying guns, but they're done buying them for the time being, so they're buying accessories," Shim said.