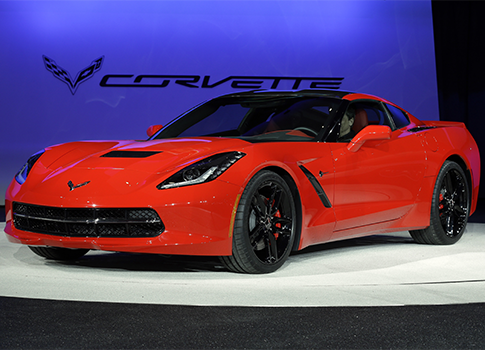 General Motors CEO Daniel Akerson plans to roll up to Capitol Hill Thursday in a flashy new Corvette Stingray less than 24 hours after settlement talks fell apart in a lawsuit that could cost GM at least $1 billion–and add to the nearly $20 billion taxpayers have already lost on the 2009 bailout.
GM spokeswoman Heather Rosenker expects a "full house" when Akerson debuts the 450 horsepower sports car at the Capitol Hill Club. The CEO then plans to update the bipartisan gathering on the state of GM in a closed-door meeting.
"We update stakeholders just like members of congress as part of our normal operating procedure," Rosenker said. "We've already put the bailout behind us because we're doing the best we've ever done."
Rosenker did not respond to follow up requests regarding the collapse in settlement talks that could leave GM on the hook for up to $1 billion and take as much as 50 cents per share of the company's stock price.