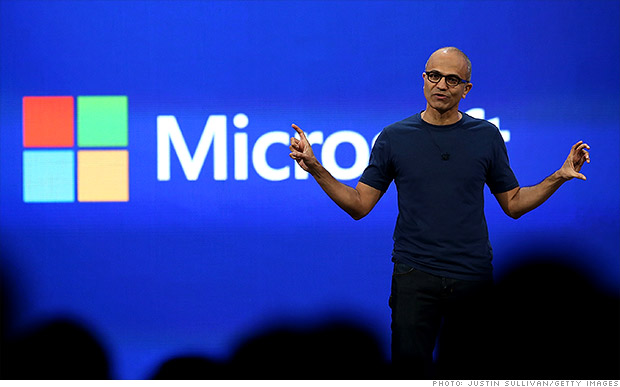 The software giant said it would cut 18,000 jobs within the next year — about 14% of the company's 125,000 employees. That's by far the largest round of layoffs in the company's history.
The previous record came during the lowest point of the Great Recession, when Microsoft (MSFT, Tech30)cut more than 5,000 jobs in 2009 — the first mass layoff in the company's history.
Most of the latest round of layoffs — 12,500 — will come from Nokia's devices and services business that Microsoft recently bought. In a memo to Microsoft's staff, Nadella said that Microsoft found many redundancies between the two companies, including both professional and factory workers.